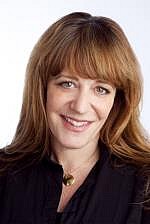 Karen M. Fallon
Sales Associate, Notary | Brookline/Newton Office
617-566-8379

About Karen
Finding the right house in the right location for the right price is at the core of Karen Myers Fallon's real estate practice. She specializes in both urban and suburban listings and sales, so whether you are moving into, or out of, Boston she can help you. She possesses superior skills in transaction management, which includes listings, sales, pricing, buyer representation, marketing, downsizing, and upsizing. She sells and lists luxury properties in the South End, Back Bay, and Beacon Hill neighborhoods of Boston, as well as the nearby suburbs of Newton, Wellesley, Brookline, and Westwood and Milton, to name a few.
Karen has been a licensed salesperson since 1983 and specifically in Boston for the past thirteen years. She is always available via mobile phone, texting, or email. She has received many awards over the years for her sales production and holds a Bachelor of Arts in Early Education and minor in Psychology from the University of Massachusetts/Amherst. Karen is a Notary Public and has also recently become a Justice of the Peace.
Karen is a native New Englander and has lived in Newton, Brookline, and Boston's Back Bay. She has worked in the field of real estate since graduating college. For many years she was the marketing coordinator for a prominent Boston developer which provided her with a broad view of the many facets of residential real estate. Real estate is a family affair for Karen as her husband has joined her at Hammond Residential and her brother-in-law is a home builder in the Greater Boston area. Karen and her husband, Tim, have done several purchase and renovation projects over the years and living in the suburbs and working in the city have given her a unique perspective in understanding "Urban to Suburban" real estate.
A volunteer with the Newton Wellesley Hospital thrift store, Karen is an active supporter of AIDS Action Committee, Breast Cancer Research, and the MSPCA. Her hobbies and interests include cooking, jewelry-making, fine dining, fine wines, art shows, dance performances, and, last but not least, travel.
Karen is well-known for her calming sense of humor and her unmatched knowledge of the business. Karen and her husband currently live in Newton Centre, where their son attended local schools from grade K through 12. The Fallon household also includes the cats, Olive and Mr. Happer. The recently adopted Josie, a two-year old rescue dog from Arkansas.
Karen's professional commitment to you: Relax and let her help you enjoy this home buying and selling process, making it as seamless and simple as possible.
Click below to see a sampling of the current offerings being marketed by Karen:
811 Heath Street, Chestnut Hill
CLOSED
26 Knowles Street, Newton Centre
Real Estate Listings